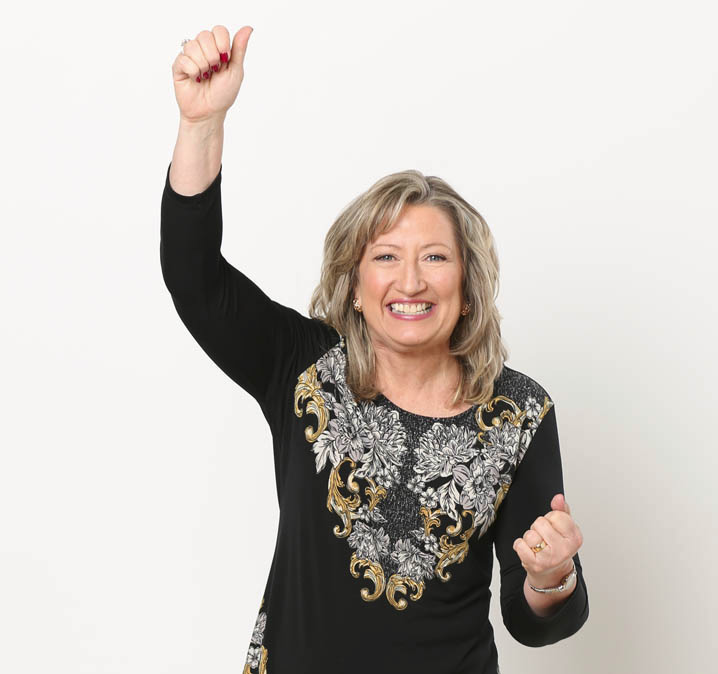 What's the benefit of working with a coach?
Coaches help you develop the courage, confidence, and clarity to pursue your goals and dreams – and to achieve them! Coaches can be a combination of trainer, teacher, guide, cheerleader, and accountability partner, and often specialize in different areas – life coach, business coach, career coach, relationship coach, to name a few.
The best coaches are those who see the potential in each of their clients, and identify their most powerful motivators. They help their clients recognize what it is that gives them the greatest sense of satisfaction, fulfillment, and accomplishment, and they help them achieve it.
Coaching clients can have a wide variety of needs and expectations. There is no "one-size-fits-all," either in people or in programs. That's why I offer a selection of coaching packages and opportunities, so that you can decide – or we can decide together – what's best for you and your specific issues, concerns, or circumstances. Below are three types of coaching opportunities for you to consider. Contact me to discuss which of them is the right one for you.
Coaches help you develop the courage, confidence, and clarity to both pursue and achieve your goals and dreams.
What You Can Expect When Working With Me As Your Coach
As a Certified Dream Coach®, a Certified Dream Coach Group Leader/Spiritual Leader, and a trained True Purpose Coach, I specialize in helping you to believe in yourself, and to achieve your goals and dreams, even if you don't initially know what they are! And with a background in writing and a passion for writers, I especially enjoy working with people who have dreams of writing and publishing or producing their work, as well as with people who have something profound to say, but cringe with fear at the thought of writing, or of calling themselves a writer.
Some of my coaching clients have written books, stage plays, and video scripts. Others have started their own online businesses and communities, transitioned into more fulfilling and rewarding jobs and careers, and gone back to school to pursue advanced degrees and training after they discovered – during our coaching sessions – a new passion and mission in their lives.
I have worked with clients who knew exactly what they wanted to achieve, but didn't know how to go about it – or didn't trust themselves to follow through on what needed to be done. And I've worked with clients who knew they needed or wanted a change in their lives or careers, but weren't sure what it was or how and where to find it.
"My journey with Betty has been a powerful one. She has the ability to inspire and offer practical advice at the same time, in a gentle, loving, yet firm way! She offered her advice and support unconditionally and with an enormous amount of integrity."
"If it weren't for the work we did together, I wouldn't be so confident and self-assured. I know I'm making the right decisions, and I'm passionate about what I'm doing."
"With Betty as my coach, I could feel free to discuss my wildest dreams and ideas,
knowing they would be met with enthusiasm. It was always the high point of my week to have my Dream Coach session with Betty."
"Not long ago I thought what was most important to me was to expand my solo Business Coaching practice into a team of professionals. During my Dream Coaching with Betty, I was stunned to discover — hidden beneath all of my needs and wants — my desire to have a calm, well-ordered life. Now I make more conscious choices. I am less overwhelmed and able to be more focused and effective in my business."
I WANT TO KNOW MORE
If you are interested in exploring and discovering new paths in life, if you are willing to actively work toward achieving your goals and dreams, and if you would appreciate having an experienced guide and navigator to help you find your way, let's talk!
I WANT TO KNOW MORE